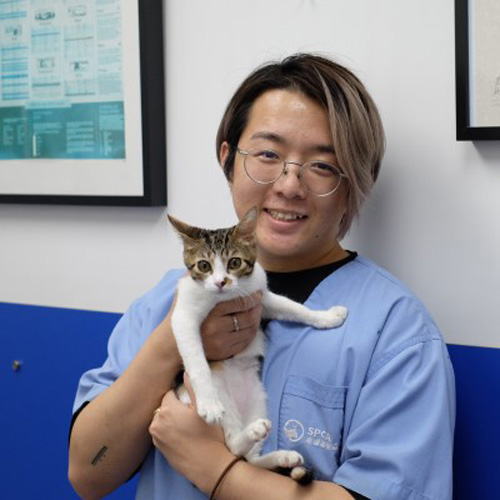 Dr. James Wong
Veterinary Surgeon
ACADEMIC QUALIFICATION
Bachelor of Veterinary Science (BVSc), Massey University, New Zealand.
CAREER PATH
In my final years at university, having done different placements (large and small animals) in New Zealand, I developed a strong interest in small animal practice. Therefore, after graduation I decided to come back to Hong Kong to start my career.
VETERINARY INTERESTS
Internal medicine, oncology, and I am particularly interested in diagnostic imaging including radiology, CT and MRI.
REASONS FOR WORKING AT THE SPCA (HK)
SPCA strongly promotes the welfare of the animals (both owned and unowned) which is the main driving force for me to work here. Also, all the amazing and supportive staff members!
PETS
A crested (Miquella) and leopard (1018) gecko (both eat a lot 😊)!
INTERESTS
Tennis, weight training and cooking occasionally when I have time!