Temporary Reduction of Veterinary Emergency and Hospital Services!
Our veterinary services department comprises seven static locations and a mobile desexing vehicle and is a far cry from when we opened our first clinic in Kowloon in 1953. Our vet services department has grown considerably over the last seventy years and we now employ 22 veterinary surgeons, 25 nurses, 25 customer service staff and three support personnel. Our facilities include a fully-equipped hospital, in-house laboratories, state-of-the-art digital radiography, ultrasound, ECG and endoscopy/bronchoscopy.
The team provides high quality primary consultation and surgery, serving the needs of our members. It also performs all of the veterinary work associated with our wider animal welfare programmes including providing expert knowledge and advice.
We offer a wide range of services including:
24-hour Emergency Service at our headquarters in Wanchai;
Full hospitalisation and critical care facilities including an isolation ward for animals with infectious diseases;
Comprehensive soft tissue and orthopaedic surgery;
Dental surgery and disease prevention;
Anaesthesia and pain control;
Comprehensive diagnostics including digital X-ray, Endoscopy, Bronchoscopy, ECG and Colour Doppler Ultrasound as well as an in-house laboratory for clinical pathology including blood and urine tests;
Routine healthcare including vaccinations and parasite control;
Underwater treadmill for animal rehabilitation;
Wellness clinics to help prevent disease;
Obesity control with full dietary advice;
Acupuncture;
Veterinary Behavioural Clinics.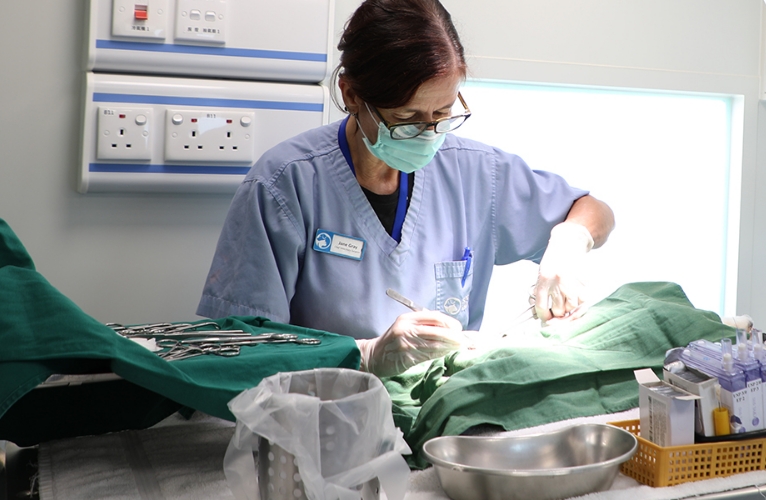 The SPCA currently employs a large diverse group of veterinary surgeons who provide excellent primary care. You can find our all about their career paths and why they choose to work at the SPCA below.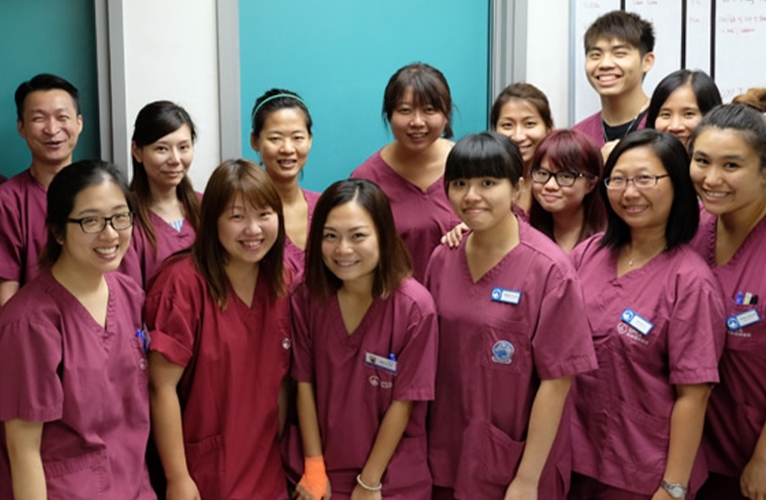 The Veterinary Services Department currently employs over 30 veterinary nurses who play a vital role in assisting our vets in providing excellent primary care. Since 2001 all nurses have studied or are ...