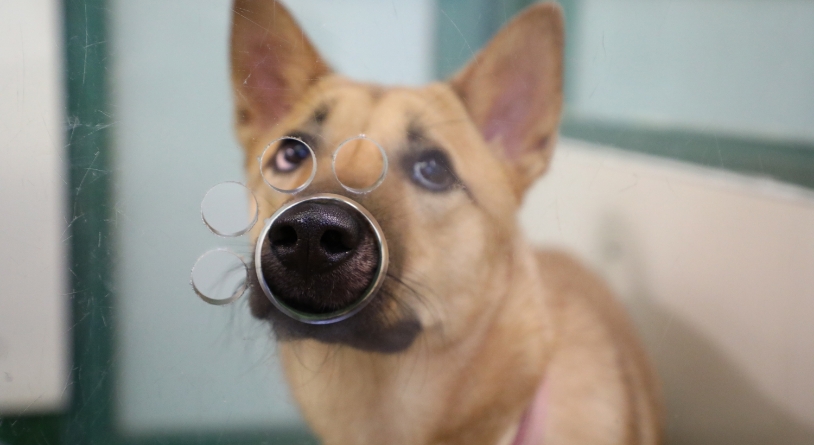 Sadly, we have hundreds of animals available for adoption. They come to us as strays, found by our inspectors or rescued by members of the public but the vast majority of our lovable pets are surrendered by owners unable or unwilling to care for them any longer.
Research over the last decade has shown that pets can have a significant impact on human mental and physical health, bringing joy to everyone in a household. Adopting a pet also brings incredible joy to the animal. It's also worth remembering that one adoption saves two lives; every time a lucky animal leaves our adoption centre, their place is vacated for another animal to take their turn.
So if you have room in your heart for an animal, please have a look at the pets currently looking for their forever homes.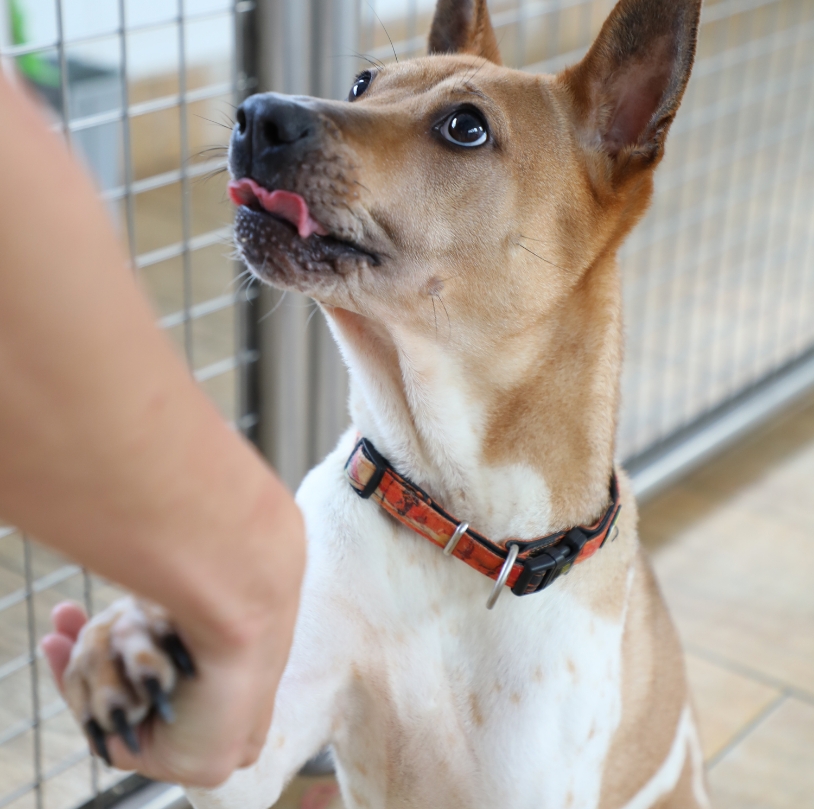 Why Adopt?
It's not just our visitors who get excited by a trip to one of our adoption centres; our animals love it too, greeting potential owners with happy purrs, excited barks and wagging tails.
PLEASE CONSIDER ADOPTING; IT SAVES TWO LIVES.
Every animal lucky enough to leave one of our adoption centres makes room for another to take their place.
Where do our adoption animals come from?
The adoption animals at SPCA come from many sources. Some are surrendered by their owners, some are rescued by our inspectors or members of the public, whilst others have been removed from owners who are neglectful or cruel.
After checks by our vets and behavioural assessments by our trainers, they are then given the all-clear to be put up for adoption.
Adopted animals make great pets
Tens of thousands of people have adopted pets from the SPCA and enjoy many, many happy years with their adopted companions.
Everybody has a unique adoption story. Some adopters feel very connected with an animal they meet at SPCA; others have made a conscious choice to adopt a pet instead of buying one. We often have adopters returning to adopt a second pet, or to find a new companion after their first has passed away.