Why should I vaccinate my dog / cat?
Vaccination protects your pet against highly infectious and sometimes fatal diseases. It is particularly important for young animals not only because their immune systems are not fully developed but also so they can be socialised to new experiences and other animals safely.
Young animals receive most of their immunity from their mother's milk. Once weaned, they stop receiving this immunity and need to develop their own. A vaccination stimulates their bodies to produce immunity against these diseases although it still takes a little while after vaccination for young animals to produce the antibodies on their own.
It is important to keep young puppies and kittens in a clean environment after their vaccination as they can still fall sick. We see many pet shop animals that become ill because they are kept in poor conditions and have not been able to build up their immune systems, or were born to unvaccinated mothers.
We can all play our part in keeping disease at bay. The best way is to ensure that your puppy or kitten was born to a vaccinated mother, is fully weaned for several weeks and that it was born and raised in a clean, stress-free environment.
In Hong Kong, it is against the law to sell unvaccinated, unweaned animals.
Rabies vaccination
Dogs above the age of 12 weeks can be vaccinated against rabies but, by law, dogs older than five months MUST be vaccinated against the disease and be licensed with the Agriculture, Fisheries and Conservation Department (AFCD). Cats can also be vaccinated against rabies.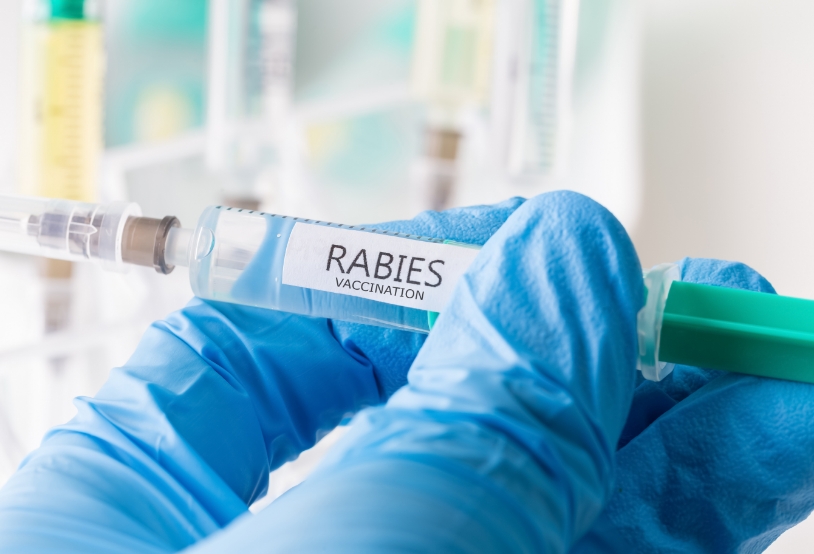 DHPPiL vaccination
This vaccination protects dogs against a range of diseases including distemper, Leptospirosis, Parvovirus, Parainfluenza and Hepatitis. Of these the first three are particularly serious for dogs and it's worth knowing that canine distemper and Parvovirus are particularly common among pet shop puppies.
The Leptospirosis vaccination does not provide complete protection against the disease; please speak to your vet for further information.
FVRCP vaccination
This is a combination vaccine to combat Feline Viral Rhinotracheitis, Calicivirus and Panleukopenia. These are highly contagious, often fatal diseases and "cat flu" (a commonly-used term for either Feline Viral Rhinotracheitis or Calicivirus) kills many kittens each year.
Recommended schedule for vaccinations:
| AGE | DOGS | CATS |
| --- | --- | --- |
| 8-10 WEEKS | First DHPPiL vaccination* | First FVRCP vaccination* |
| 12 WEEKS | Second DHPPiL vaccination + rabies vaccination | Second FVRCP vaccination + rabies vaccination (optional) |
| 16 WEEKS | Third DHPPiL vaccination | Third FVRCP vaccination |
| ANNUALLY | DHPPiL booster | FVRCP booster |
* it is possible to vaccinate earlier, particularly in high risk cases; please consult your vet.
Common dog and cat diseases