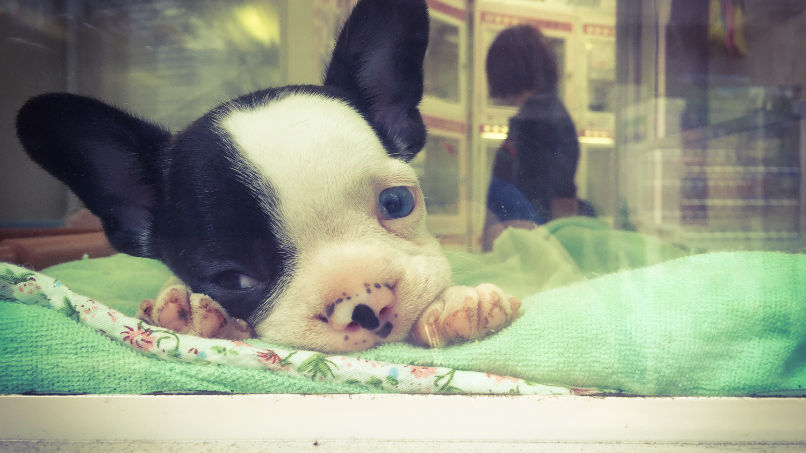 The SPCA is opposed to the pet trade and all those who make money trading animals as stock. Thousands of animals need homes and we implore anyone considering becoming a dog owner to visit our adoption centres first.
One of the core reasons we are so against the pet trade generally, and the puppy trade specifically, is the incredibly cruel conditions in which the animals are often kept. This is particularly the case for many bitches who are kept in horrible conditions so their owners can produce the maximum number of puppies for the least cost. These are known as puppy mills .
Puppies can also be smuggled in from Fo Shan, and their route to Hong Kong pet shops and owners can be traumatic.
Pure breed puppies can also suffer from significant genetic diseases that can significantly affect their quality of life.
If you cannot find a suitable dog then do your research, be vigilant, and 'Boycott the Bad Breeder.