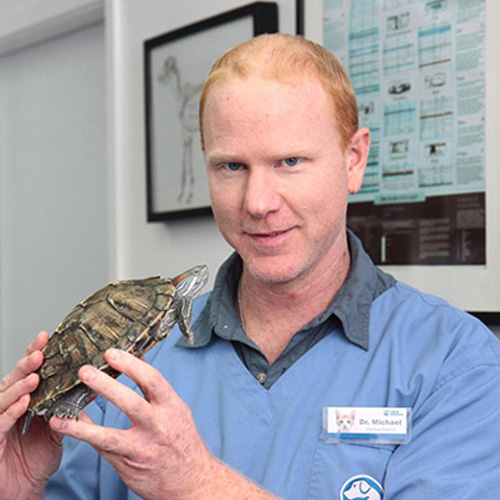 Dr. Michael Wilson
Veterinary Surgeon
ACADEMIC QUALIFICATION
Bachelor of Veterinary Science (BVSc) and Graduate Diploma in Veterinary Clinical Studies (GradDipVetClinStud) in Bovine Medicine and Surgery, University of Sydney, Australia.
CAREER PATH
Since graduating I have worked in many fields of veterinary science! From large animal and intensive dairy cattle work, to small animal practice, animal welfare and emergency room (ER) positions. I have been a clinical tutor, teaching veterinary students at the University of Sydney, and also worked as a reptile and wildlife veterinary surgeon treating pythons, lizards, kangaroos, possums and koalas. The majority of my working life has been in Hong Kong, however, my most recent role was as a Hospital Medical Director for a large animal welfare charity in Thailand.
VETERINARY INTERESTS
I enjoy most areas of veterinary medicine, and I have a special interest in ophthalmology.
REASONS FOR WORKING AT THE SPCA (HK)
I have a strong background in animal welfare, and I believe this brings a lot of extra meaning to my working life. The working environment and strong welfare and ethical policies of the SPCA make it an incredibly rewarding place for me to work.
INTERESTS
Travelling, portrait photography, but I also spend a lot of my spare time fixing up old motorcycles. On my off days, I love wandering around exploring new places and meeting new people, visiting the far flung corners of Hong Kong on my motorcycle, on the lookout for great views and good coffee!