admin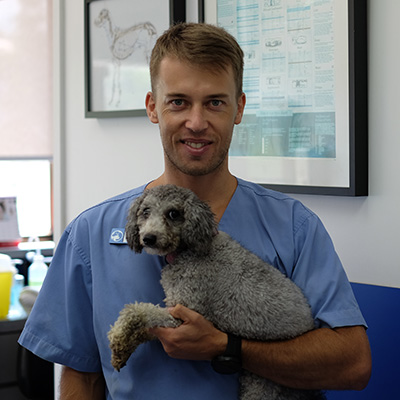 Dr. Luke Chambers
Assistant Senior Veterinary Surgeon
ACADEMIC QUALIFICATION
Bachelor of Veterinary Science (BVSc), University of Pretoria, South Africa
CAREER PATH
After qualifying, in 2018, I spent one year completing my Compulsory Community Service in Durban, South Africa. I then practiced in a predominantly small animal welfare clinic, also in Durban, before coming to join the SPCA in April 2021.
VETERINARY INTERESTS
General practice, and I am slowly developing an interest in working and performance dogs.
REASONS FOR WORKING AT THE SPCA (HK)
The welfare aspect, gives me great fulfilment, allowing me to improve the quality of animals lives where normally this would not be possible. And being part of such a diverse team allows for continually learning and development as a professional.
PETS
I have one cat, named Barney Sky. He was a stray kitten, who ended up never leaving the clinic I was working for. His favorite pastime is to investigate and terrorize unsuspecting clients while they wait in the clinic reception! Unfortunately for me, I had to leave Barney back in South Africa, but I know he is being well cared for and according to my ex-colleagues continues to wreak havoc!
INTERESTS
Bicycles, nature lover and coffee addict. I am an avid cyclist who loves exploring the world on a bicycle.