admin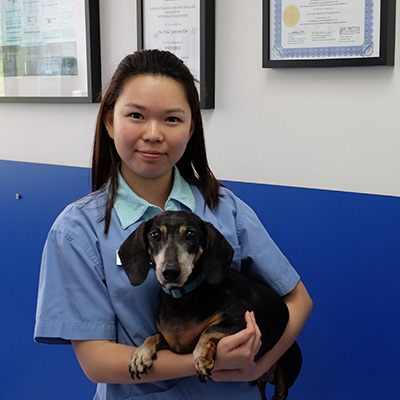 Dr. Anita Young
Veterinary Surgeon
ACADEMIC QUALIFICATION
Bachelor of Veterinary Medicine (VetMB), BA Biological and Biomedical Science, University of Cambridge & Member of the Royal College of Veterinary Surgeons (MRCVS), UK.
Certificate of Veterinary Acupuncture, International Veterinary Acupuncture Society (IVAS), USA.
CAREER PATH
Having grown up in Australia and Hong Kong, I ventured over to the UK to obtain my veterinary qualification. Since graduating, I have worked in Hong Kong and Sydney, gaining valuable experience in small animal surgery and medicine. Achieving the Certificate of Veterinary Acupuncture has provided the means for me to apply an integrative medical approach to treating and managing cases.
VETERINARY INTERESTS
Acupuncture and TCM (Traditional Chinese Medicine), physiotherapy, rehabilitation and nutrition.
REASONS FOR WORKING AT THE SPCA (HK)
Being able to work with such a passionate and dedicated veterinary team in treating a diverse range of cases alongside helping to support the great charity and welfare work that the SPCA carries out.
PETS
I have a very clever and playful miniature schnauzer: Russell!
INTERESTS
Sailing and anything that gets me out on the water! Also choir, dancing and baking.