admin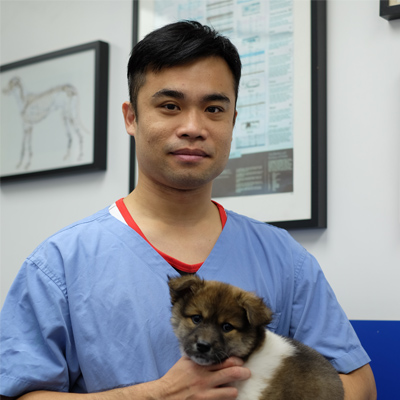 Dr. Jeffrey Chu
Senior Veterinary Surgeon
ACADEMIC QUALIFICATION
Bachelor of Veterinary Science (BVSc), University of Sydney, Australia.
CAREER PATH
After graduation, I spent two years working at a small animal practice in Queensland. During that time, I also volunteered for "WIRES", an Australian Wildlife Rescue Organisation treating and fostering injured animals, such as koalas, native birds, possums and wallabies. I was also was involved in a SPCA (Australia) neutering program set up to control the stray animal population in the region. In 2011 I returned to Hong Kong and have been working as a veterinary surgeon in the New Territories before joining the SPCA (HK).
VETERINARY INTERESTS
I am interested in internal medicine, ophthalmology, soft tissue surgery and emergency/trauma medicine.
REASONS FOR WORKING AT THE SPCA (HK)
My motivation for being a veterinary surgeon is to be able to help all kind of animals from all walks of life. Working at the SPCA allows me to help both animals which are owned but also those less fortunate who have been abandoned or born in the wild.
PETS
No pets at the moment but working at the SPCA I am sure it will not be long before I adopt one or two!
INTERESTS
In my spare time I enjoy hiking and trying any type of sport, I also love to relax by watching movies.