admin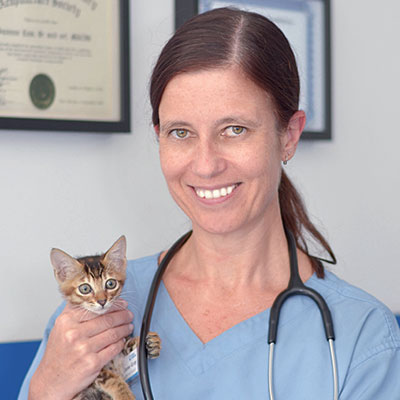 Dr. Jane Gray
Deputy Director (Veterinary Services)/Chief Veterinary Surgeon
ACADEMIC QUALIFICATION
Bachelor of Veterinary Science (BVSc), University of Liverpool & Member of the Royal College of Veterinary Surgeons (MRCVS), UK
Post Graduate Certificate (Small Animal Surgery), Sydney University, Australia.
Post Graduate Diploma (Dist) (International Animal Welfare, Ethics and Law), University of Edinburgh, UK.
CAREER PATH
After graduation I started my career in mixed practice (large and small animal) in Hertfordshire, England. Finding the UK way too cold and wet, I packed my rucksack and headed east to Singapore where I worked for a small animal and zoo practice. Later, during my travels through Asia I arrived in Hong Kong and was lucky enough to be offered a locum position at the SPCA. This was in 1991 and apart from a brief break in Australia and New Zealand (in 1998) I have been here ever since!
VETERINARY INTERESTS
Soft tissue surgery, education and of course animal welfare, ethics and law. I am involved in both veterinary nurse and veterinary surgeon training in Hong Kong, together with giving lectures (on a variety of topics) and spreading the message of animal welfare in various Chinese cities for local veterinary surgeons and those involved in animal shelters. I have and continue to sit active on various government boards and was President of the Hong Kong Veterinary Association from 2003-05.
REASONS FOR WORKING AT THE SPCA (HK)
I love living in Hong Kong and have always been committed to animal welfare so the SPCA combines the two perfectly.
PETS
Rescues of course… two cats, both male and both very naughty…Jerome and Leroy
INTERESTS
Hockey, scuba diving, hiking, reading, photography, travelling, Pilates, fine wine and food!