admin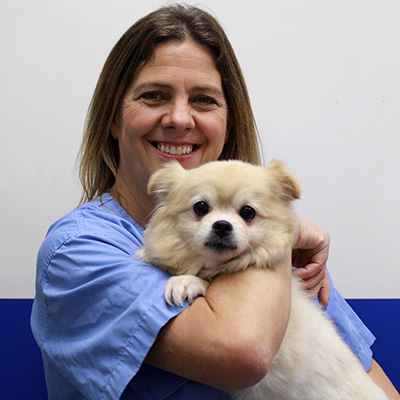 Dr. Fiona Woodhouse
Deputy Director (Welfare)
ACADEMIC QUALIFICATION
MA, Vet MB University of Cambridge & Member of the Royal College of Veterinary Surgeons (MRCVS), UK.
CAREER PATH
Private practice in the UK before joining the SPCA.
VETERINARY INTERESTS
REASONS FOR WORKING AT THE SPCA (HK)
As a young child, I was fascinated by animals and science, and becoming a guinea pig "monitor" at school was the first step along the road to veterinary medicine. During my childhood and student days, I had a large variety of pets, including tropical fish, mice, rabbits, guinea pigs, birds, rats, cats and a dog. I decided at 10 years of age that I would like to become a vet; and later on was lucky enough to get into veterinary school and have been enjoying my career ever since. Not everyone is lucky enough to work in a field that combines their interests. I like working for the SPCA (HK) as I believe in the Society's ideals, encouraging people to be responsible for their pets for life, trying to find homes for unwanted animals, preventing indiscriminate breeding and preventing cruelty to animals.
PETS
Currently I do not have any pets, but I regularly foster kittens through our foster parent programme.
INTERESTS
In my free time I play a lot of sport and I also like to travel and scuba dive.