admin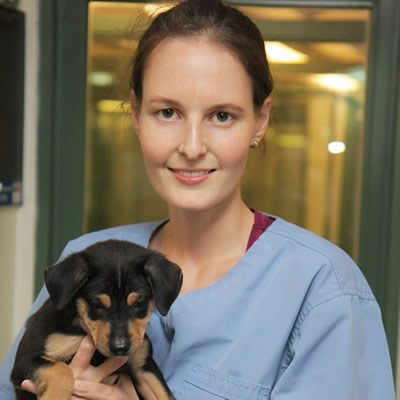 Dr. Annabel Sutch
Veterinary Surgeon
ACADEMIC QUALIFICATION
Bachelor of Veterinary Science (BVSc) (Hons), University of Sydney, Australia.
CAREER PATH
Prior to becoming a veterinary surgeon, I studied Chinese both at university in England and China.  After leaving university I worked predominantly in China but also Burma, the Philippines and Bangladesh before returning to university and studying veterinary science.  As a veterinary student, I spent time in a mixture of practices in Australia, the UK, Hong Kong and Thailand.  I feel fortunate to be starting my veterinary career in Hong Kong, both from a personal and professional standpoint.
VETERINARY INTERESTS
As it is still early in my veterinary career, I am currently enjoying all aspects of veterinary medicine and have yet to decide which particular field of veterinary medicine I would like to pursue at a higher level.
REASONS FOR WORKING AT THE SPCA (HK)
I enjoy the variety of work the SPCA offers including private client and shelter work.  The large case load makes work both interesting and challenging, and having many colleagues with special veterinary interests helps to further my veterinary education.
PETS
Two ginger moggies, Mr. Wong and Trevor.
INTERESTS
Travel, hiking, reading and photography.