admin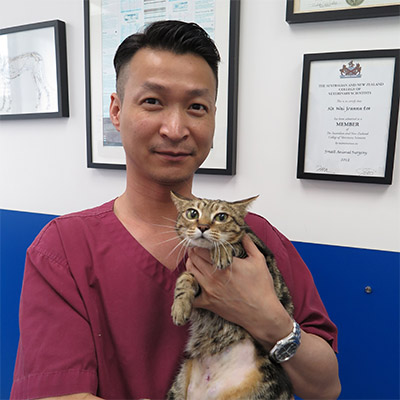 Marcus Lo
Vet Nurse Supervisor – Hong Kong Laboratory
ACADEMIC QUALIFICATION
Qualified Veterinary Nurse
Certificate IV in Veterinary Nursing, Animal Industries Resource Center, Australia
TAFE Certificate III in Animal Studies, Box Hill Institute, Australia
TAFE Certificate II in Animal Studies, Box Hill Institute, Australia
General Diploma Course in Dental Technology, The Prince Philip Dental Hospital, Hong Kong
REASONS FOR WORKING AT THE SPCA (HK)
I first joined the RSPCA in 1995 as a kennel keeper and then as a part-time receptionist until 1997. I was greatly influenced and impressed by my colleagues at the SPCA who were passionate and determined to improve for animal welfare. I was very glad to return to the big SPCA family as a veterinary assistant in 1999 and to continue to work for the betterment of animal welfare with my fellow colleagues.
PETS
2 cats which were adopted from the SPCA, 'Ah Chu' and a 3-legged cat "Ma Luck".
INTERESTS/HOBBIES
Fine art, art history, science, good food and wine.