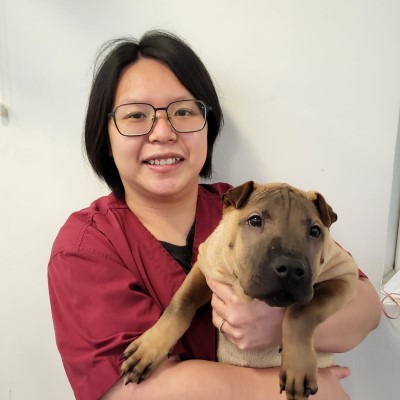 Chan Ka Yan, Kitty
Assistant VN Supervisor (KLN Dispensary)
ACADEMIC QUALIFICATION
Qualified Veterinary Nurse
Certificate IV in Veterinary Nursing, Animal Industries Resource Center, Australia
Certificate II in Animal Studies, Animal Industries Resource Centre, Australia
REASONS FOR WORKING AT THE SPCA (HK)
Since I was a child, I was determined to work in an animal-related industry. After joining SPCA, I have helped different animals, each with their own story from many walks of life. Seeing such a large variety of cases also enriches my knowledge, allowing me to better care for animals I look after. Being a nurse is a very rewarding vocation.
PETS
"Chank Kei Mui", "Ho Lai Chu" and "Ho Sai Sai".
INTERESTS/HOBBIES
Yoga, hiking and relaxing by watching TV series.