Animal Sponsorship Programme (Monthly Donation Programme) FAQ

We are delighted that you are interested in the "Animal Sponsorship Programme" (Monthly Donation Programme). Your compassion means so much to homeless pets. Below are some answers to frequently asked questions about our Animal Sponsorship Programme (ASP).
With your monthly donations, the SPCA can help many kinds of animals, including dogs, cats, rabbits, reptiles, rodents and chelonians.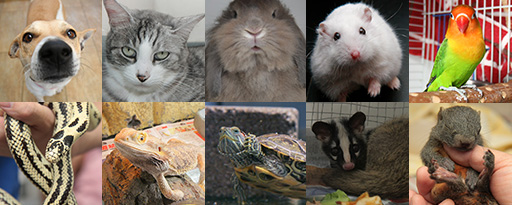 We will make good use of your donation to look after and find homes for thousands of animals each year. Some have just been abandoned, some have been abused; and many are sick, injured and have behavioural problems. Your donation will be used for:
Expenses for newly rescued animals: basic physical examination, flea removal, vaccination, microchipping, neutering, various medical needs such as medicines, emergency surgery, x-rays or ultrasounds, different laboratory tests etc.
Expenses for animals awaiting adoption: meals, comfortable and hygienic living area, playgrounds, outings, regular physical check-ups, ongoing medical needs, rehabilitation treatments such as underwater treadmills, basic obedience training, behavioural counseling etc.
Our income and expenditure are audited annually by registered auditors and published in the Annual Review by the end of each year. Past Annual Review have also been uploaded onto the website. We strive to make sure that you know how we spend the money in an open, transparent and professional manner.
(Read more on our Annual Review )

The recommended minimum amount is HK$100 per month which can provide 1 week supply of milk formula for 1 kitten or 1 dose of vaccine for 1 animal.
According to current tax regulations, with the receipt of accumulated charitable donations amounting to HK$100 or above annually, donors can apply for tax deduction in Hong Kong.

With 99% of our income coming from the enthusiastic support of the public, the SPCA has always used our resources prudently. In recent years, SPCA's administrative expenses accounted for about 3% of our total expenses.
Our aim is to find a suitable home for our animals as soon as possible so that they can regain the love of owners after their misfortunes. Quite a lot of animals will be adopted within weeks. Designating an animal as a sponsor will inevitably increase administrative costs. For our purposes and administrative costs, we are sorry that our sponsors are not able to sponsor a specific animal. But please rest assured that your donation will go directly towards helping thousands of animals each year, and we will continue to work hard to ensure that we devote maximum resources to caring for animals.

Donation Method & Financial Process
Automatic monthly donation can be made by Visa, MasterCard or AMEX credit card, or by monthly direct debit from your checking account. Application registered online will make a monthly donation via PayPal (available online only).
If you wish to donate via cheque or cash, it will be considered as a one-off donation, and not monthly donation.

We will send out a confirmation email or notify you via telephone call.
Credit Card / Bank Monthly Direct Debit: 15th – 17th each month
Online Paypal: depending on donor's settings in his/her Paypal account
We will post / email (depending on your preference) your annual donation receipt between the end of April and the first week of May of each year.
Cancellation / Information Change