New Legislation Regulates HK dog breeding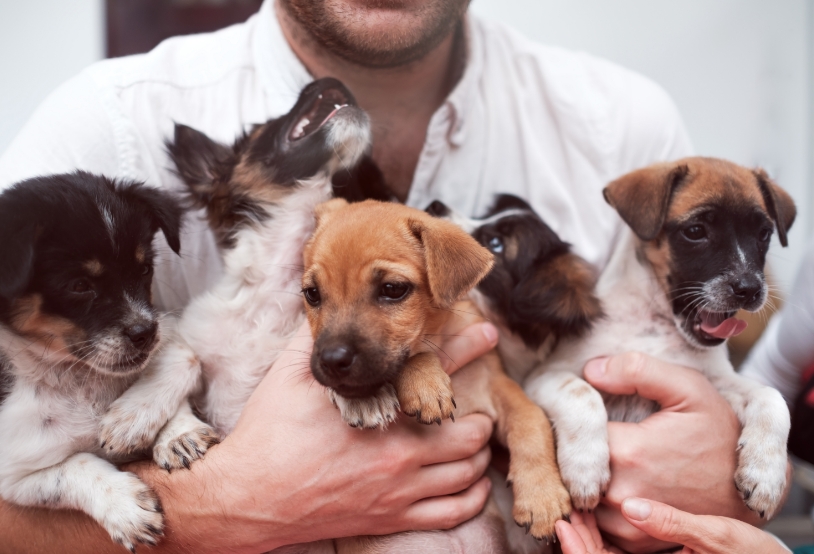 For many years, anyone claiming to be a private pet owner was free to sell dogs and puppies. Owners did not need to undergo any licensing or inspections; there were no limitations or requirements.
In 2011, the AFCD found that of more than 11,000 dogs being sold over an 18 month period, pet shops reported that just 2% of their puppies came from licensed breeders. 22% of the puppies were imported and 74% (more than 8,000 dogs) came from self-claimed private pet owners. These suppliers were clearly not private pet owners; they were commercial breeders.
New legislation from March 2017 closed this loophole by requiring all breeders, even private pet owners, to be registered with the government, either through a license or a permit. For more details on the legislation, please visit the AFCD website.
The new regulations created a number of improvements:
All dog breeders need to be licensed to sell their dogs;
Legally required Code of Practice for all breeders with minimum care and welfare standards;
All breeding premises are subject to inspection by the AFCD;
Maximum penalty raised from $2,000 to $100,000;
Traders convicted of animal cruelty offences can have licenses revoked;
Traders cannot sell dogs to anyone under 16. Traders may ask for documentary proof of age;
Any dogs promoted for sale must be accompanied by their microchip number. This should also be displayed on the cage of dogs for sale in pet shops; and
The dog breeder's license number must be displayed on any advertising.
The regulations created three license types:
Animal Trade License for pet shops
Breeders, whether commercial or individuals, need a Dog Breeding License A for anyone who keeps four or fewer dogs or Dog Breeding License B for anyone with five or more dogs. Any pet owner selling an individual dog requires a one-off permit that comes with a number of restrictions
Organisations and individuals who rehome dogs also need a license. This closes a loophole where some sellers avoided legislation by offering animals for "adoption" but requiring buyers to purchase food or make 'donations'.
The new regulations mean sellers need to provide three pieces of paperwork:
For dogs bred in Hong Kong, you will need a yellow duplicate of the Dog breeder's Declaration endorsed by the AFCD. This is an additional requirement under the new legislation
Vaccination certificate declaring the puppy has had 2 vaccinations against canine distemper, canine hepatitis, canine parvovirus and canine parainfluenza (DHPPi) from a registered veterinary surgeon
Receipt with dog details, including its microchip number
The seller must scan the dog in your presence. The microchip number must match all the paperwork.
If you are buying a dog, here are some signs that your puppy may not be in the best of health:
Lethargy or excessive tiredness
Watery eyes
Sneezing / coughing
Nasal discharge
Excessive scratching / rubbing of ears or skin
Dirty / inflamed ears
Diarrhoea
Hair loss
Teeth loss
You should make sure that the dog you are buying is at least 10 weeks old. If you are at all concerned about the dog's age, or health, you are entitled to ask for an independent veterinary check. If you are still concerned, please report it to either the SPCA Hotline on 2711 1000 or the AFCD Hotline on 1823.