Meet the PET-PLOYEES
at the SPCA Hong Kong Centre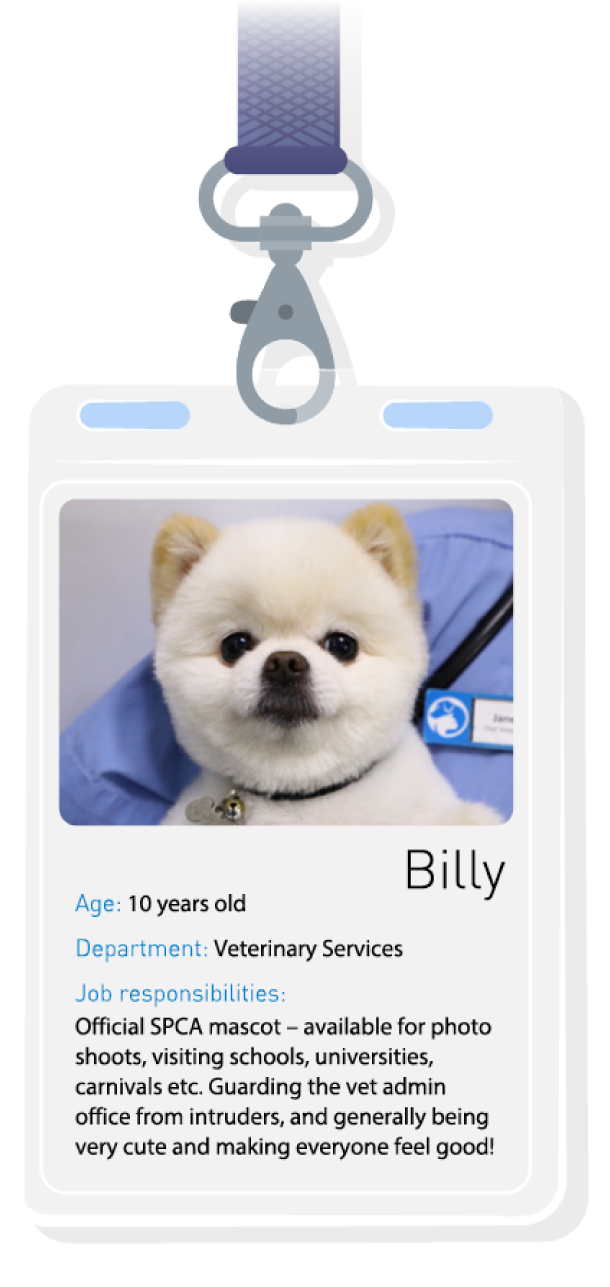 My rescue story: I was surrendered to SPCA in November 2018, sadly my owners could no longer take care of me due to a sick family member.
Adoptaversary: I was officially adopted in February 2019 after being found irresistible by my current pawrent!
Paid in: Any type of treat – in moderation – I have to watch my waistline!
Favourite part about the job: Treats and free cuddles, hugs and tummy rubs.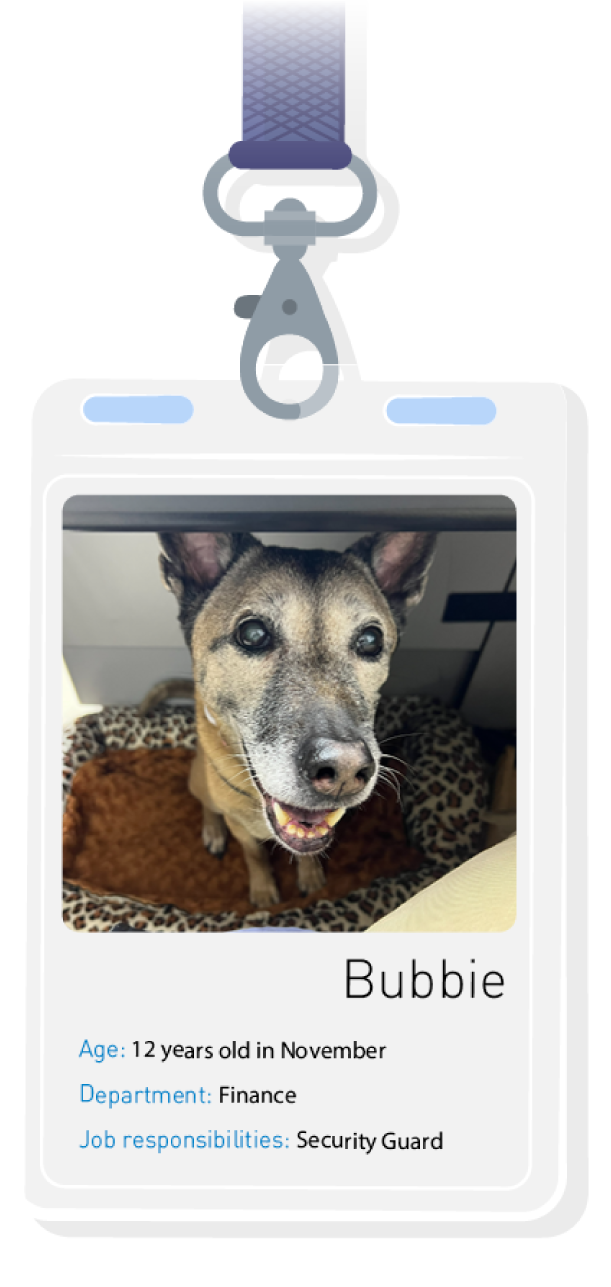 My rescue story: Bubbie's mum delivered her and her six other siblings in a ditch on a freezing dark night, but unfortunately wasn't strong enough and passed away shortly after labour. A volunteer picked up the puppies and delivered Bubbie to my home to foster as she required bottle feeding. Four out of the seven siblings didn't survive through the night, but Bubbie became a foster fail, and became part of the family.
Adoptaversary: 14 November 2011
Paid in: Treats, and quality time with mum and dad
Favourite part about the job: Working with mum and being with her all day long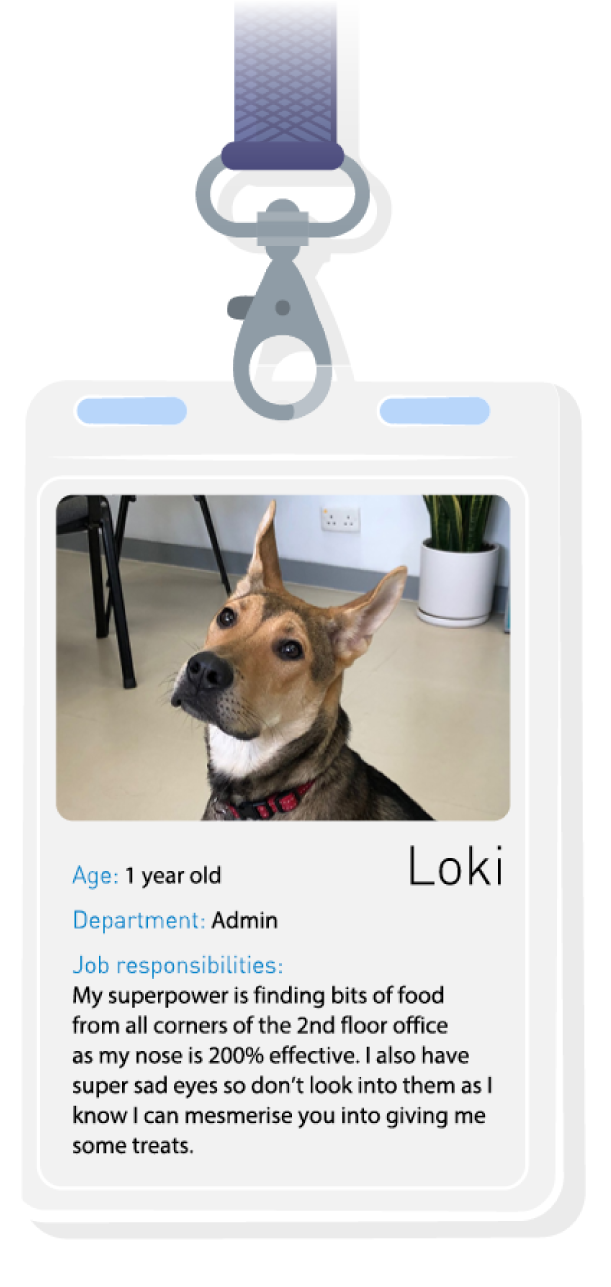 My rescue story: I was rescued from the wooded hills of Kwun Tong by SPCA inspectors. It took me a while to get used to these hoomans at SPCA but they took such good care of me, mummy said I was the most well-behaved doggie on the floor, and stared her into adopting me!
Adoptaversary: 25 May 2022
Paid in: Treats, treats and more treats! I'm indiscriminate. I'll worry about my figure later.
Favourite part about the job: Getting these hoomans to be generous.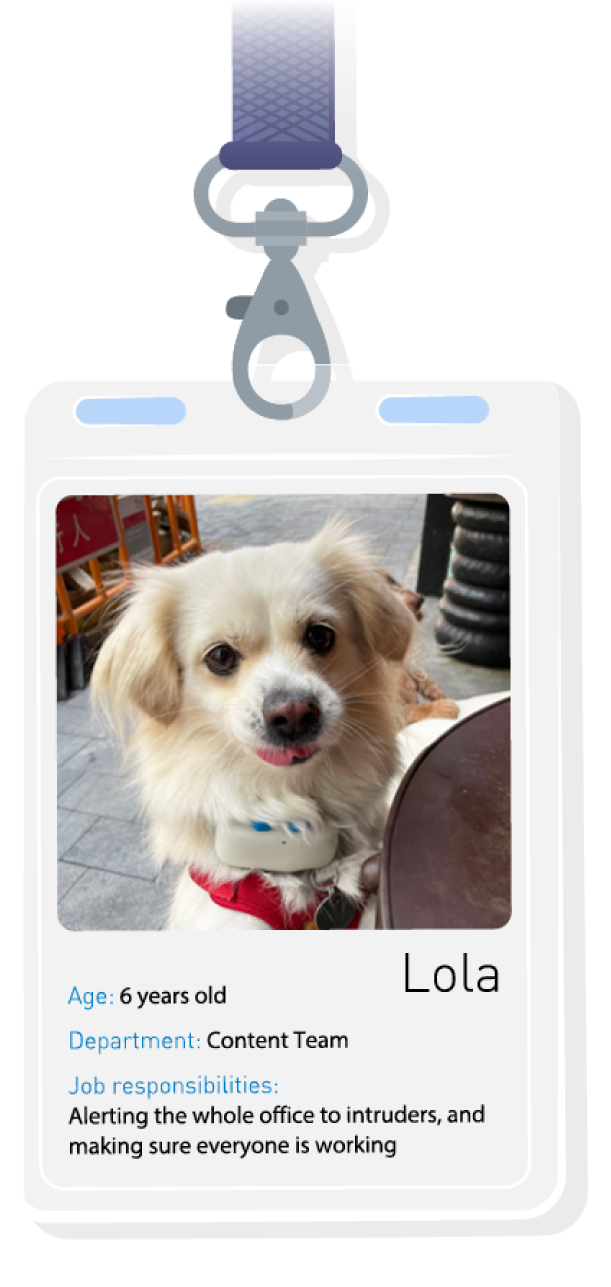 My rescue story: I was rescued from the meat trade by a shelter in Dongguan, and brought back to Hong Kong by a volunteer where I became a foster fail.
Adoptaversary: September 2018
Paid in: Snacks
Favourite part about the job: Persuading people to give me snacks, and sleeping under mummy's chair.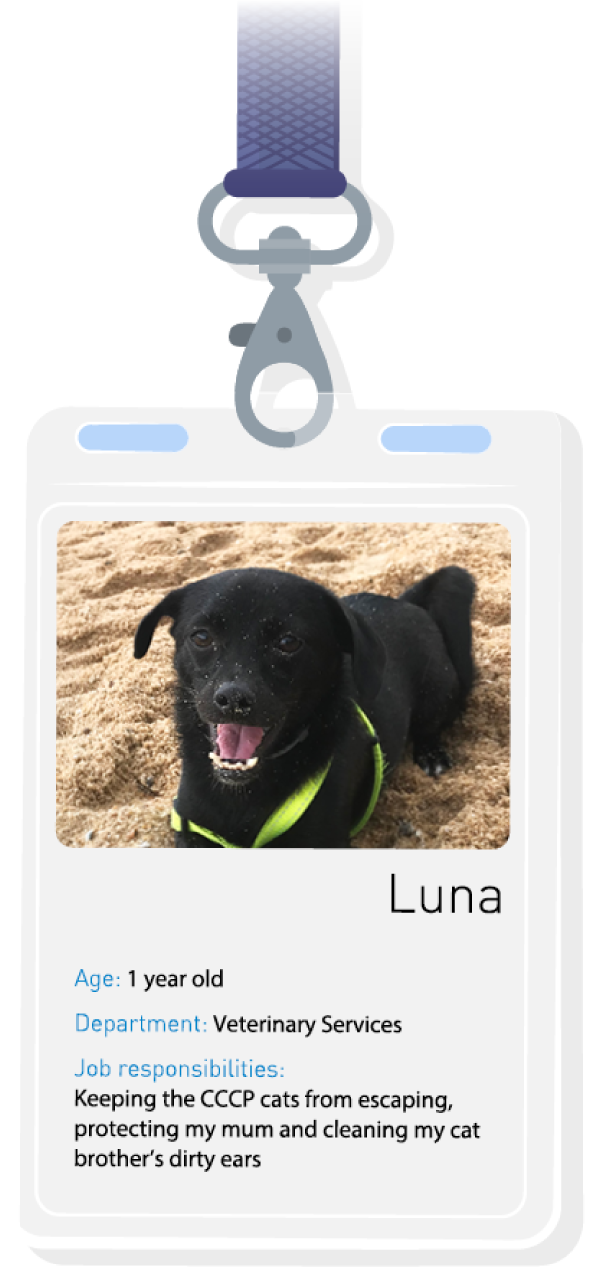 My rescue story: My pawrents brought their toddler to the shelter to see which dog would manage a house with 2 little (hooman) terrors! I sat quietly in the corner while the other dogs ran around barking like mad. My mum spotted my toothy grin across the room and asked to take me for a walk. That's when I came out of my shell and showed them the sassy, diva that I am – and they've never looked back.
Adoptaversary: November 2021
Paid in: Tummy rubs
Favourite part about the job: Getting to hang out with, and protecting my mum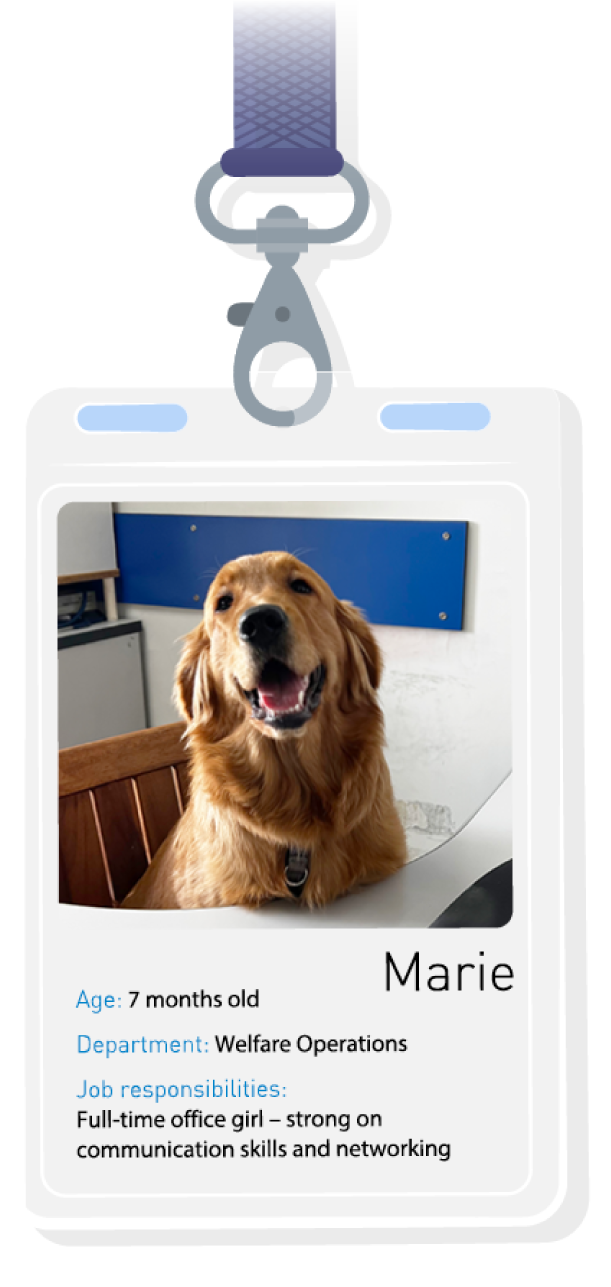 My rescue story: I was abandoned by my parent due to the infectious parvovirus disease, and rescued by SPCA animal welfare team
Adoptaversary: November 2022
Paid in: Big hugs and any kind of foods and toys
Favourite part about the job: Expanding my social circle – and palate, sampling all kind of treats
My rescue story: I am a Corgi and Chinese Crested cross which makes me a bit of an unusual mix but still super photogenic. My mum was en route to Singapore when she got pregnant with me and my two siblings, but they couldn't afford to take us along. The SPCA found me a new family, with my co-worker, Loki.
Adoptaversary: 8 December 2022
Paid in: Hugs and cuddles
Favourite part about the job: Melting people's hearts with my adorable face. My motto is "Conquer the world with cuteness".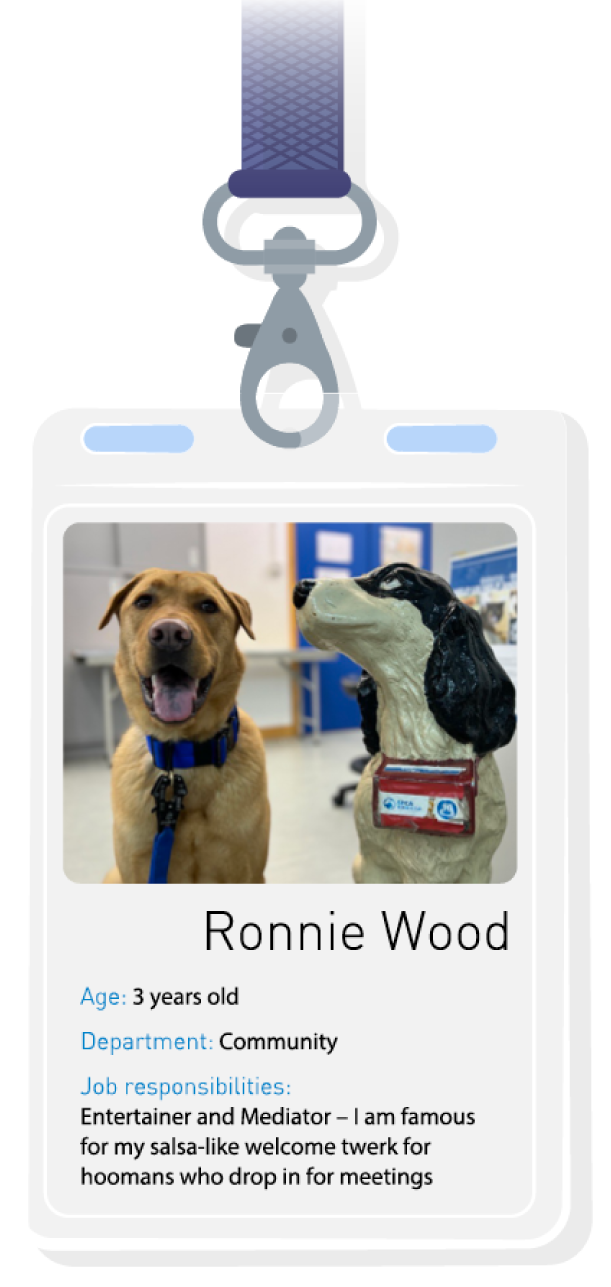 My rescue story: I was born in Yuen Long as a warehouse dog. Both my siblings and mum were also rescued. When I was around 6 months old, my Mama and Dada saw me in Discovery Bay with my foster pawrents, it was simply love at first sight.
Adoptaversary: 21 July 2020
Paid in: Treats and pets
Favourite part about the job: Getting lots of pets and cuddles from pretty girls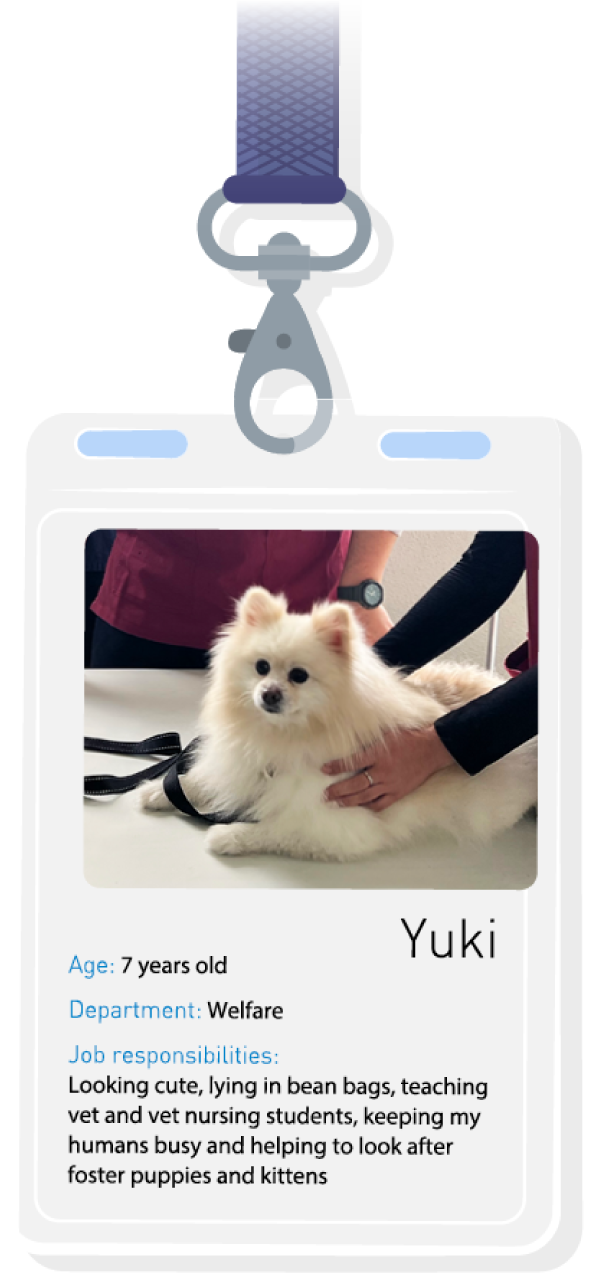 My rescue story: I believe I was an impulse purchase as my first owner left me when they had to leave Hong Kong shortly after they got me, and I was still very young.
Adoptaversary: 1 March 2016
Paid in: Love and snacks
Favourite part about the job: Definitely snacks – but I also love hiking and getting dirty!
My least favourite part is the bath after getting dirty – all that wasted effort!
At the SPCA, we are lucky enough to be surrounded by animals everyday throughout the office. However being able to bring your own pet into the office is definitely a huge employee perk. Having office pets around can be such a good icebreaker to keep stress levels down. Ultimately they can help with employee's well-being and productivity.
The Community Team at the SPCA is constantly working towards a more pet-inclusive city with government, commercial, and educational organisations. Please drop us a line if you would like us to feature your office pets. Our community team can also help you take the first step to make your organisation more pet-friendly.