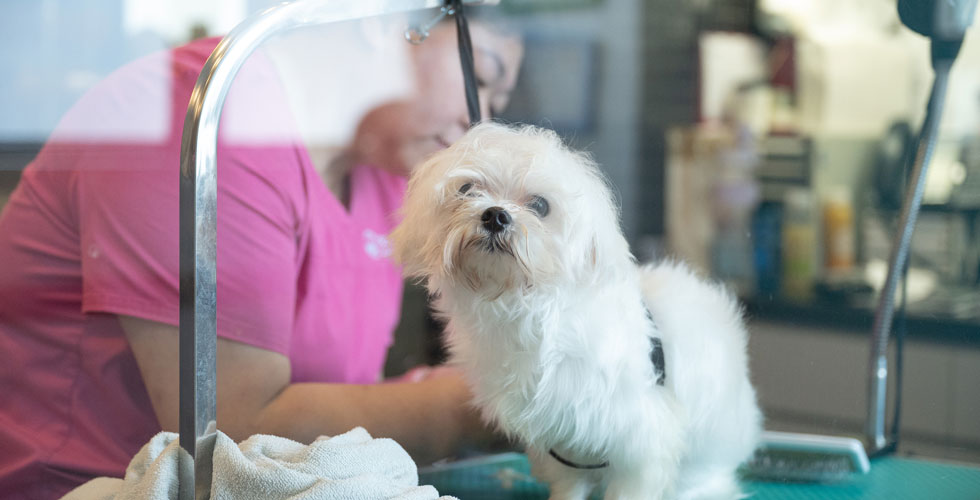 How to Select a
Responsible Groomer
It can sometimes be difficult to know who you can trust to help care for your pet, which is why our Grooming Supervisor, Kathy, would like to share a few tips on choosing a responsible groomer for your pet.
What are some things to look out for when choosing a new groomer?
Every groomer is different, and we would suggest going in with your pet to meet with your potential groomers before booking an appointment, if possible.
Quite a few salons these days are fitted with big windows, so you should be able to observe a grooming session in progress to see how your groomers work and handle each pet.
Most groomers go through training to earn a diploma or certification and they will usually have these on display at the salon, so you may also do some research on the salon or accredited school.
What should we consider or discuss with our groomer before booking an appointment for our pets?
If you have any particular concerns, do share these with your groomer. However, responsible groomers will usually ask you a few questions when you first bring your pet in, such as:
Your pet's background: breed, medical conditions (if any)
Any areas of interest, such as injuries, sensitive spots
Or behavioural traits that they should be aware of during the session (i.e. excitable, fearful, reactive)
If not, these should be brought to the attention of your groomer. It is also not recommended to book a grooming session for your pet if they have recently had any medical treatment such as injections, acupuncture, surgery, or injuries, in case of agitating these areas.
What safety precautions are in place to protect my pet?
All groomers should have the appropriate grooming restraints to ensure the safety of your pet. These usually come in the form of a grooming leash or harness, which fits around your pet's neck, and, or the front or rear quarters. This is securely fastened to the grooming table. If your pet is too large to be on the table, they may also be groomed on the ground.
Is there anything we should look out for upon picking up our pet after a grooming session?
Your pet should be thoroughly dry before they go home. Even slight soapy moisture can lead to skin issues such as eczema or hot spots, so be sure to check your pet upon pick up, and look out for any discomfort or signs of anxiety.
Sometimes during bathing or blow drying, groomers can uncover pre-existing injuries such as ear infections or abrasions that the owner may not be aware of, and these should be documented and shared with the owner before proceeding.
In case our pets have been hurt during the grooming process, what should we do?
Pet grooming may involve washing, shearing and trimming of nails, and as thorough and careful as groomers may be, accidents can still take place.
If, unfortunately, an incident does take place during your grooming session, the groomer should alert the owners immediately. However, if you find that there is anything unusual about your pet after a session or they have sustained an injury, you should immediately notify your groomers to inform them whether you will take your pet to a veterinarian for treatment, and keep the medical receipts and doctor's certificate for use as proof in case of dispute.
Grooming doesn't just involve a wash, cut and a blow dry, and is essential in maintaining the hygiene and well-being of your pet by helping you maintain the following areas: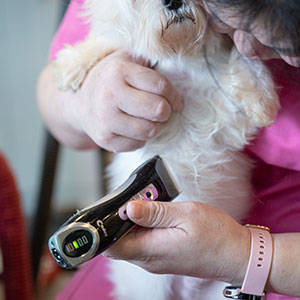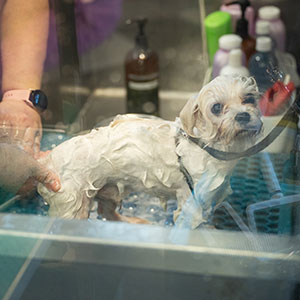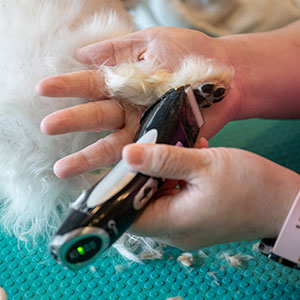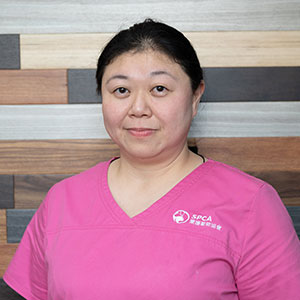 About our groomers
All our groomers are fully certified with professional grooming qualifications from Hong Kong, Japan and Canada.
Kathy Lai – Grooming Supervisor has been working with SPCA's Hair Force One grooming salon since 2009 and is a Certified Professional Groomer.
Need help with grooming?
Our pet grooming services are available to both cats and dogs of non-members, though SPCA members can enjoy a 10% discount, and earn Hair Miles loyalty points.
To book your pet a pamper session, call 2232 5532 and start earning Hair Miles today!
Click here to find out more about our grooming services.