CCCP Partnership with Hong Kong Jockey Club
The CCCP had, until recently, been funded entirely on donations from the general public. In late 2020, the Hong Kong Jockey Club partnered with us to create a Volunteer Support Network to expand our work, allowing us to help more cats through volunteer development, the purchase of equipment and running events for the public.
CCCP 20th Anniversary Celebration – Cat Festival 2020
The Cat Festival in 2020, sponsored by ProVet, is an example of the events our partnership with the HKJC allows us to run. HKJC's volunteers provided on-site event support focusing on educating the general public about the CCCP.
Tailor-made Humane Cat Traps
Every day SPCA's volunteer carers watch over their colonies of stray cats. From time to time they catch street cats, bringing them to our dedicated Cat Colony Care facility where our veterinary team perform desexing surgeries and vaccinate, implant microchips and apply anti-parasitic treatments to keep them healthy.
In June and July 2020, a team of cat-loving volunteers from HKJC shadowed SPCA staff and experienced volunteers visiting cat colonies around Hong Kong to get familiar with the needs and methods used to help stray cats.
We have also been able to organise two workshops to show the HKJC volunteers how to make covers for the humane cat traps and carriers.
We would like to put on record our sincere thanks to the Hong Kong Jockey Club for its generous support of our work, and to their caring volunteers that allow us to carry on our important work.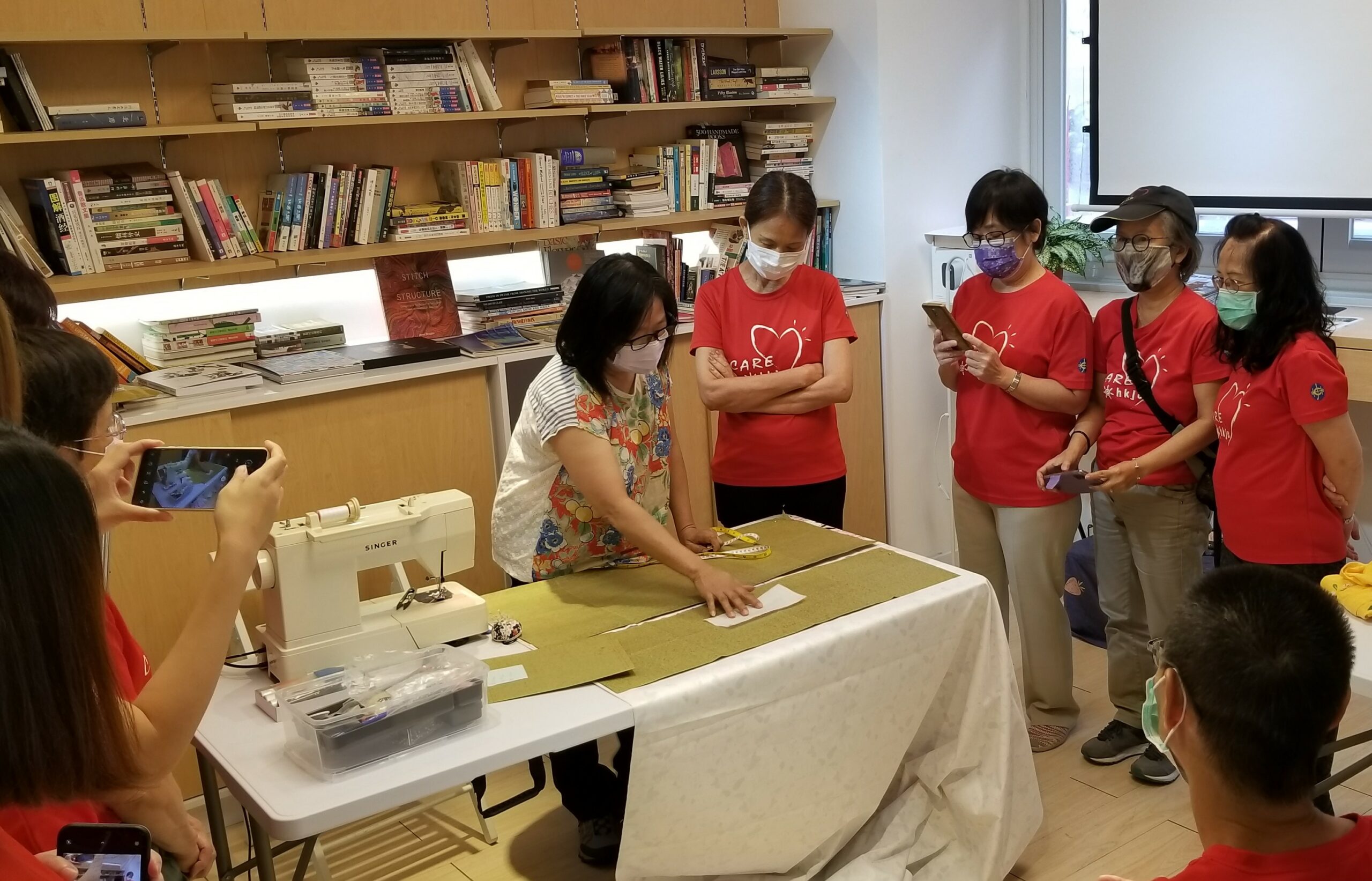 About Cat Colony Care Programme