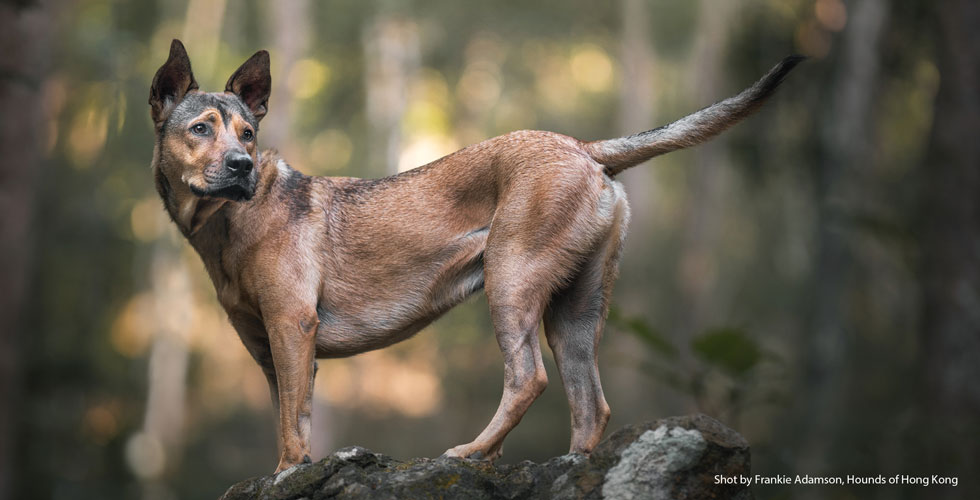 We sat down with award-winning photographer, Frankie Adamson of Hounds of Hong Kong, who shot our front cover, and specialises in creating timeless wall prints of the dogs she photographs. Frankie also adopted one of our rescue dogs, Lily (now named Bea) after the shoot, who now enjoys island life with Frankie and her two other dogs and cats on Peng Chau.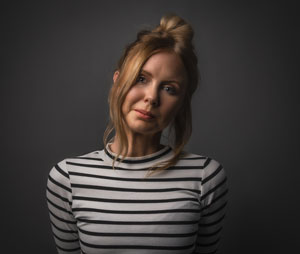 Q: How did you get into photography?
I always fancied myself as a want-to-be photographer, but I never learned how to actually use the camera "properly" until [the lockdown in] 2020 when I started taking it out on dog walks with me. I actually learned a lot through YouTube videos [and] have since joined photography memberships and grown a lot through tutelage, critique, and feedback from other photographers over the years.
Q: You have won quite a few awards since then – can you talk about some of the awards you've won?
I entered The Guild of Photographers' monthly competition consistently in 2022, and a pet portrait of mine which received Gold in October last year became a Top 10 'Image of the Year Finalist' in Pets for 2022. I also won the International Region Domesticated Animals Photographer of the Year with the British Institute of Professional Photography in 2022, and just found out that I was also named in the Top 10 Photographers of the Year (2022) in the Pet Category with The Guild of Photographers. I'm currently nominated for Photographer of the Year 2022 in Pet Portrait for an image which won gold with The Societies of Photographers last year.
Q: What does an average day look like for you?
One of the main things I love about what I do is that there's actually no average day – no two days are the same. Even though you could have a shoot in the same location that you've shot before, the dog is completely different. The energy of the dog is completely different. The weather could change it. Aside from having a procedure of scoping out locations and working through to get the best spots, everything changes. And that's what's great about it – it's never boring.
Q: How do you manage the different types of dogs? Do you have any tricks of the trade to get them to behave a certain way or do a certain pose?
Yes and no – I have this repertoire of really odd noises to get their attention. But in terms of working with dogs, I defer to the handler who knows them best and always recommend plenty of rewards. Most of the time they're kept on the lead and then I can edit it out afterward.
Q: Do you only shoot dog portraits?
I've recently had the opportunity to photograph more wildlife, having travelled to Kenya. I'm still very new to it, but I just love animal portraiture. It doesn't matter what animal it is actually, but I'm very drawn to dogs because of the connection that I have with my own dogs.
Q: Do you have a favourite shoot that you've done?
I don't have a favourite shoot because I genuinely enjoy them all, because of how different they are. I do have particular images that are very important to me – one of them is called Silver Lining. It's probably become the most important image I've ever created and won the trophy [with British Institute of Professional Photography amongst other accolades]. I've become quite good friends with the dog's owner as a result of having this session. It just means a lot for so many different reasons.
"One of the most satisfying parts of the job is seeing my final images of people's dogs printed for the wall. Having a bespoke piece of artwork is something a lot more lasting, just like the impacts our dogs have on us. That's why I love doing what I do."
Q: What's helped you the most throughout this process?
Peer support! Being a part of photographer communities with other like-minded photographers, some of which are also in the early years of their businesses, has been really helpful because there's nobody that fully understands what you're going through like other people doing the same thing. And I'm very lucky in the communities that I've joined – there's not an ounce of competitiveness, it's all just support and advice for one another if you need it, and there's always somebody you can turn to.
Q: Do you have any tips for an aspiring pet or animal photographer?
I would say just get out there and photograph what you love. Use your phone. You don't need to spend a lot of money when you're starting out. You can use what you've already got in your pocket. Just look for things that excite you. This is true of any photography – and then the more that you enjoy it, the more it comes across in the images. So just take advantage of your enthusiasm and start off by doing a lot and don't be afraid.
There are loads of amazing resources on YouTube too, so [again] you don't need to spend a lot to start. It can become expensive, but not at the beginning!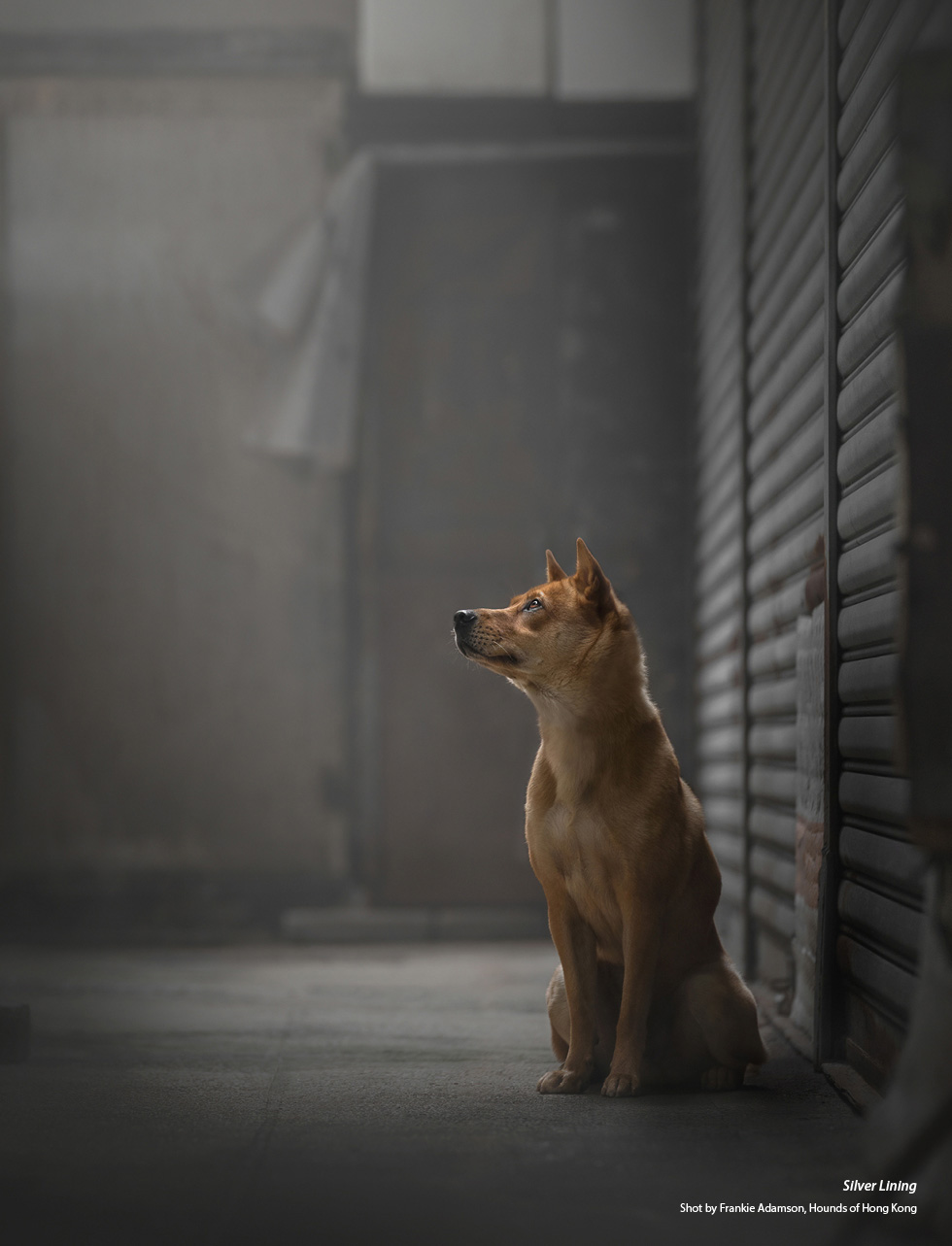 If you would like to book a session with Frankie or check out more of her work,
visit houndsofhongkong.com or follow her on Instagram @houndsofhongkong。