Hi, I'm
Wu Tsui !
I am a
Female Malinois
., my birthday is
2016-06-01
.
You can find me at
Hong Kong Centre
.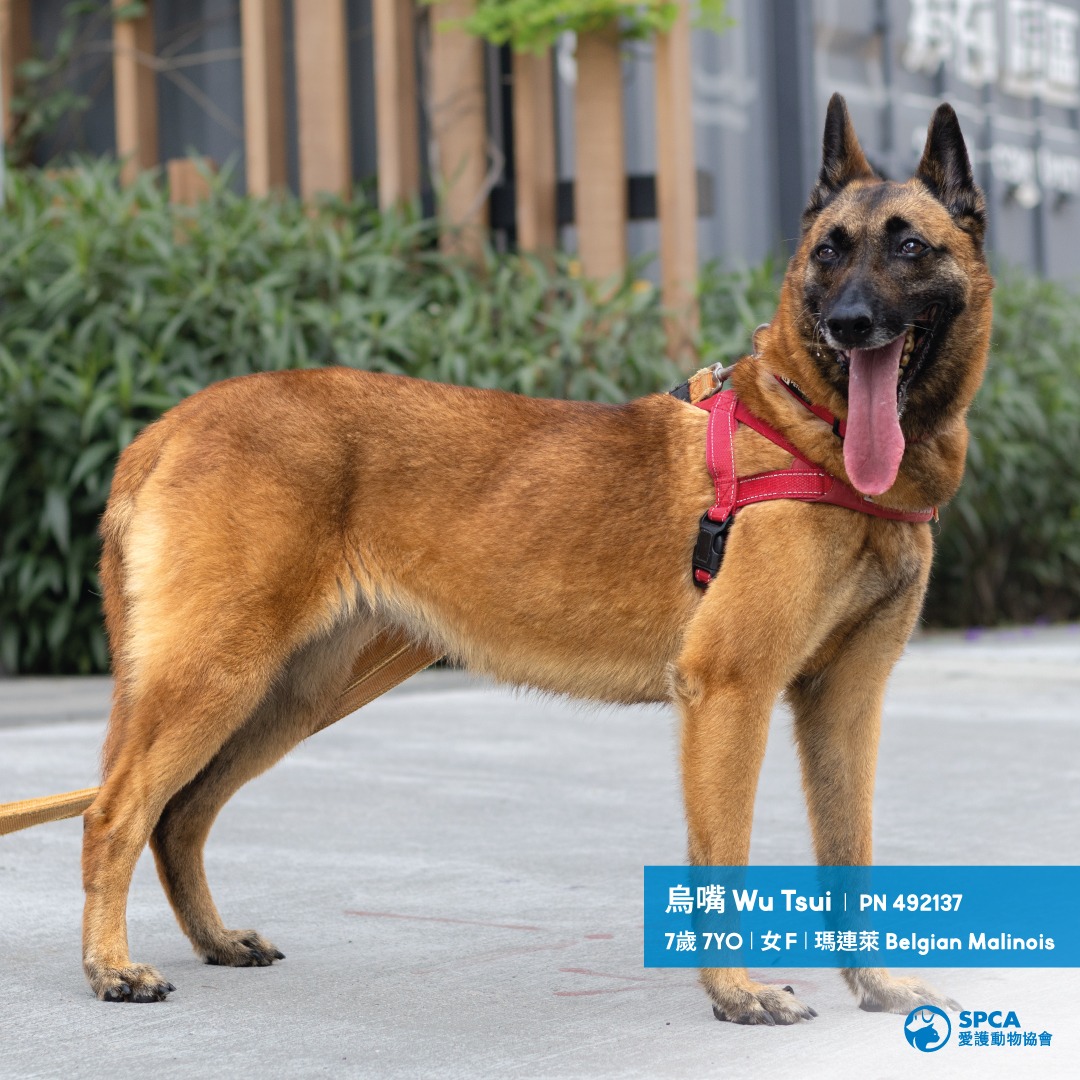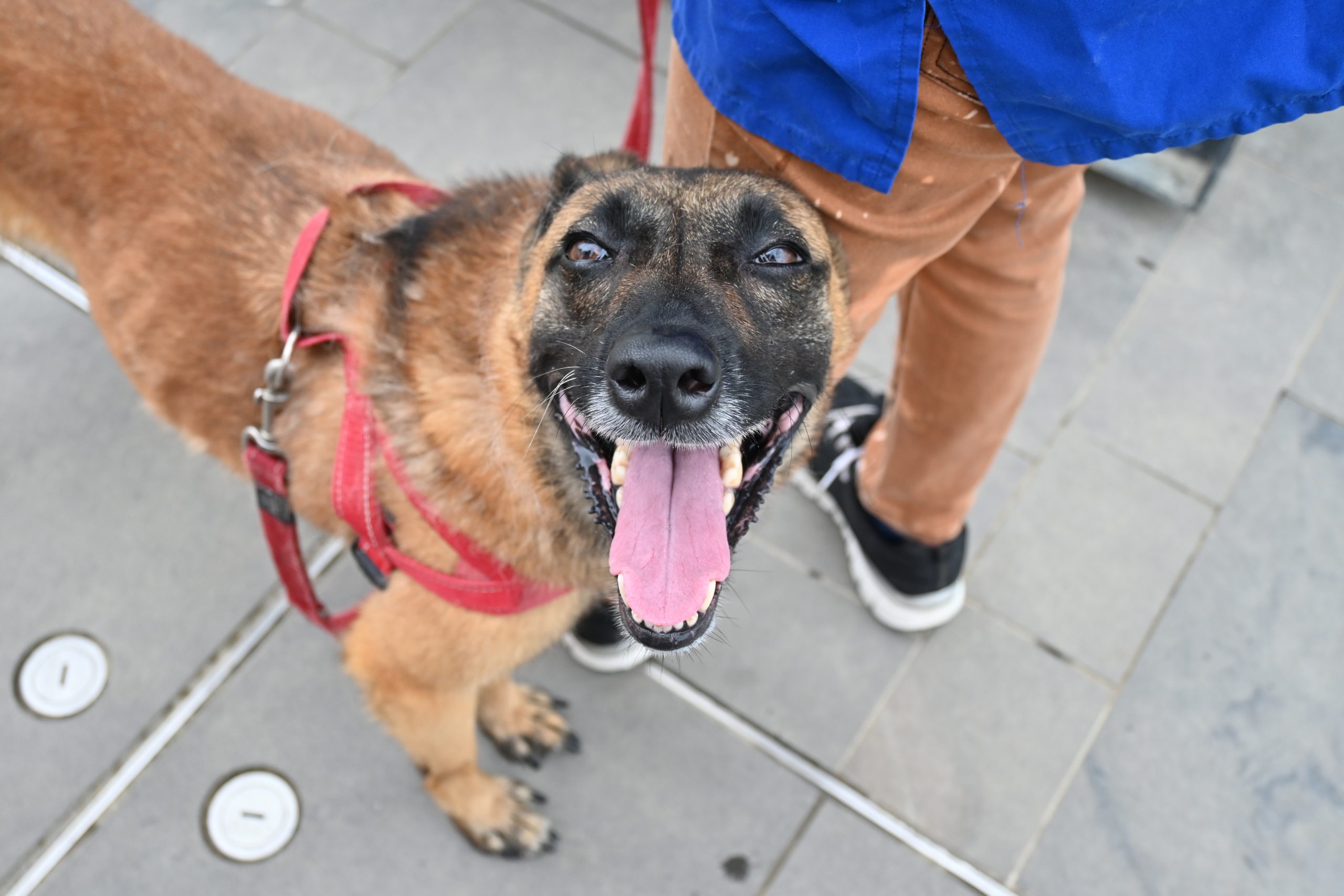 2016-06-01
---
BIRTHDAY
(YYYY-MM-DD)
008 095 784
---
MICROCHIP NO.
ABOUT ME
Smart, Tireless, Energetic
Hello, everyone! I am Wu Tsui, a 7-year-old Malinois. I have endured a challenging past. Luckily the SPCA came to my rescue 3 years ago, saving me from a life of abuse. At the halfway point of my life, I'm still patiently waiting for my forever home. Would you like to hear more about my story?
In 2020, I faced unimaginable neglect when my former owner abandoned me and other animals in an empty house without food or water. Thankfully, a neighbour reported the situation and the SPCA swiftly stepped in to help. I was severely emaciated at the time of my rescue, while the court unfortunately acquitted my former owner of all three animal cruelty charges due to insufficient evidence…
Though I've made progress in recovering my health, the trauma I endured has left me with anxiety. I can be sensitive and protective of my resources, and sometimes, I even find myself biting my own tail and spinning around as a result of feeling restless. Stick-shaped objects and motorcycles are reminders of my painful past and trigger my fears.
My journey to find a new forever home hasn't been easy. I was once adopted, but my heart shattered when I was returned to the center just a month later.
On a brighter note, I have some incredible qualities to offer. I'm highly athletic and exceptionally smart. Once I form a special bond with someone, I could look at you lovingly all day long. I absolutely adore being pet by those I trust and feel comfortable with. Once we become friends and truly get to know each other, get ready to witness the softest, most adorable side of me!
While the SPCA staff do their best to make me feel loved and comfortable, the extended period spent in a kennel has taken a toll on my wellbeing. If you're looking for your ride or die companion, please visit me at the Hong Kong Centre. I just need a little time and patience, and I promise to become your most loyal and cherished companion.
Date Posted: August 09, 2023
---
---
Hints on Note/Intake :
ST / BTSO = Our trainer would like to explain more about the behavior issue of this animal
HOLD =this animal is on temporary hold while we're evaluating an adoption application but we still encourage you to submit an application if you're interested
Hold w PN ____________ =these two animals are bonded and we'd like to adopt them out as a pair to keep them together
VSO / Vet See Out = this animal may have a current or resolved medical issue which our veterinary staff will explain to you
SBO = this animal was surrendered by its owner

Some of these animals may be adopted or could be pending adoption as you are reading their profiles. Please give us a call at 2232 5529 to verify the adoption status of the animal you are interested in.
The SPCA is a charitable animal welfare organization that carries out genuine animal re-homing activities and as such has been granted an exemption by the Director of AFCD from holding an animal trading licence in accordance with section 5A(1) of the Public Health (Animals and Birds) (Trading and Breeding) Regulations CAP 139B which came into effect on 20th March 2017. ATL exemption number ORG – 00002

ATL exemption number ORG – 00002