Van Hung

Want your dog to have better manners in different social occasions?
We're excited to announce our exclusive Dog Etiquette Training (workplace) Workshop, designed to help you seamlessly bring your furry friend to work and beyond.
Together, let's make pet-inclusivity harmonious in any situation including the workplace.
---
Join our Dog Etiquette Training Workshop hosted by the SPCA certified dog trainer Sunny Tang and gain a deeper understanding of how to successfully integrate your furry friend into different environments as a responsible pet owner and co-worker. The workshop will cover:
1. Workplace simulation
Practical session for new environments such as the office.
A variety of exercises designed to train your dog and help them be more adaptable.
2. Training skills for dogs
Settle, staying alone (without owner), deal with different people, body language of dogs, Q&A.
The training will also cover essential skills such as teaching your dog to settle calmly, staying alone without an owner present when necessary, and interacting appropriately with different people. You'll learn how to interpret your dog's body language, and the trainer will address any questions or concerns you may have regarding their behaviour.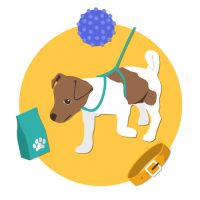 3. Risk management
Emergency handling such as dog fights, injury, wrong food etc.
Additionally, the training will focus on risk management, which will equip you with the knowledge on how to handle emergencies. You'll learn how to manage, spot and avoid potentially risky situations such as dog fights, potential injuries, and dealing with the ingestion of potentially toxic foods.
Sign up now to help your dog become more adaptable to new surroundings and integrate seamlessly into any situation including the workplace.
For any enquiries, please contact us at community@spca.org.hk or call 2593 5453.
Additional sessions for 2024 will be announced in December 2023.
---
Terms & Conditions:
During the workshop, please monitor the safety of your pet. Kindly ensure your pet's temperament and health are suitable for the session.​
Please ensure the dog's up-to-date vaccination records (including rabies, C5, DHPHHI, L4 vaccines) and the microchip number are clearly displayed on the dog license and Vaccination Card.
Please note the confirmation of your registration is subject to our trainer's assessment based on the information you provide. Should there be any safety concerns and your registration deemed unsuccessful, our team will contact you and issue a full refund.